WE DON'T JUST SELL HOUSES…
Every year Abode support local sports, young people and charity within the area we trade.
It's important to us to support local people in the same way they have supported us and our business.
We do this via a range of initiatives, whether its sponsoring a sports team or groups, staging competitions or fund raising for local charity and people who need it.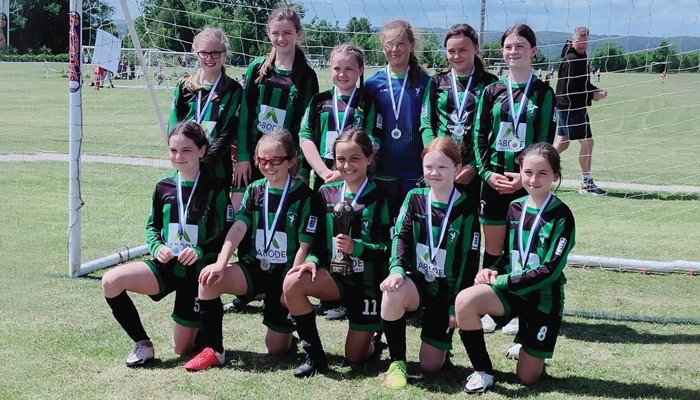 Here are a few examples of activities from 2023.
Rocester Football Club
As one of the area's most popular clubs, Rocester reached out seeking sponsorship for the 2022/23 season.
Abode have agreed terms over Two seasons to become main shirt sponsor for both home and away kits, as well as branding around the ground.
"This is such a great local club and I've enjoyed watching them at the early part of the season" George Brandrick, Abode.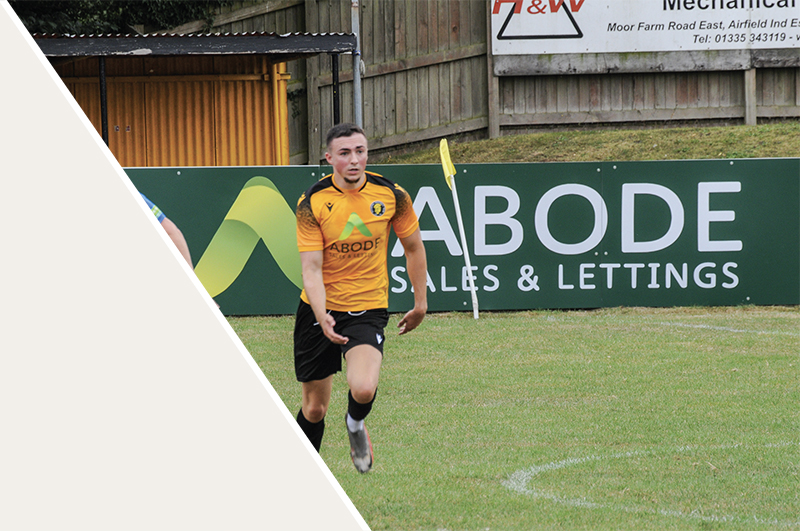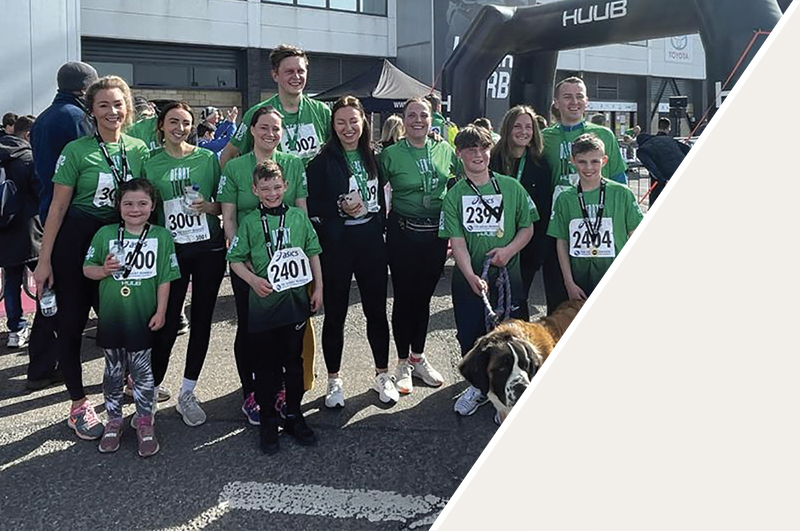 Charity Run
Our valuer sold a property for a particularly special family.
When he realised they were raising money for their daughter Marley he proposed a fund raiser which was a super focus for the team here and raised £1000 which went towards the family's expenses.
What's great about this is it supported a local family.
Grass Roots Football
As well as Belvedere & Stretton Abode sponsor 4 teams this season at grass roots level across our region.
Belvedere are a very well run club, and the team were delighted to receive their new kit.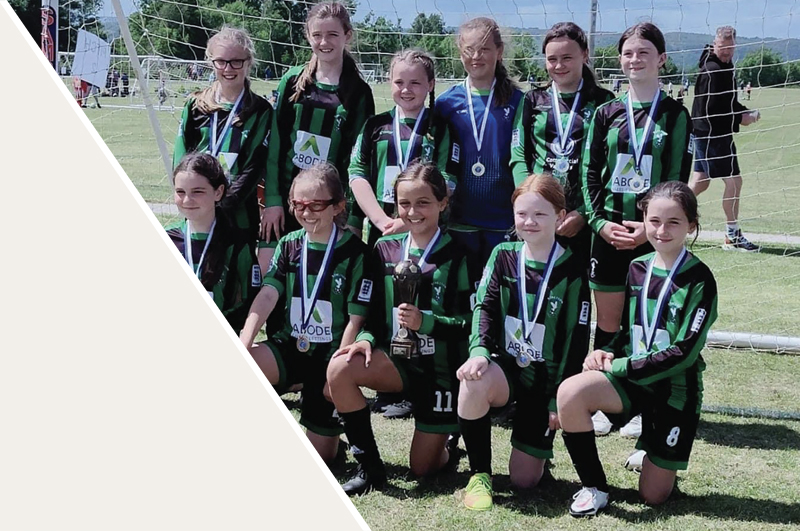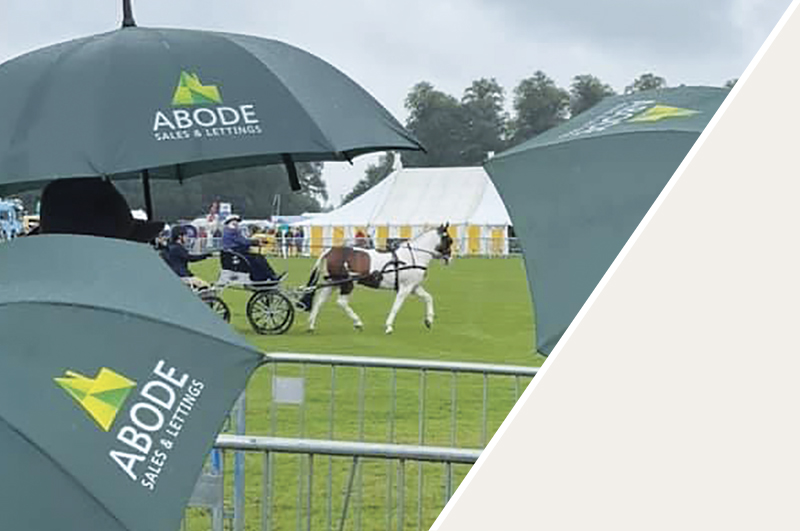 Ashbourne Show
As main sponsor of Ashbourne show Abode promote and advertise the event.
Our Directors attend every year and are proud to support a wonderful show where local farmers and stall holders can display their livestock and produce and receive well deserved recognition for their hard work. We like to run a competition in the area for free tickets which this year was won by a family from Uttoxeter.
Clifton Cricket Club
Clifton contacted our local agent seeking advertisers in order to generate income for the club.
Having played cricket here many times our local director instantly took them up on the offer and we are pleased to support the team.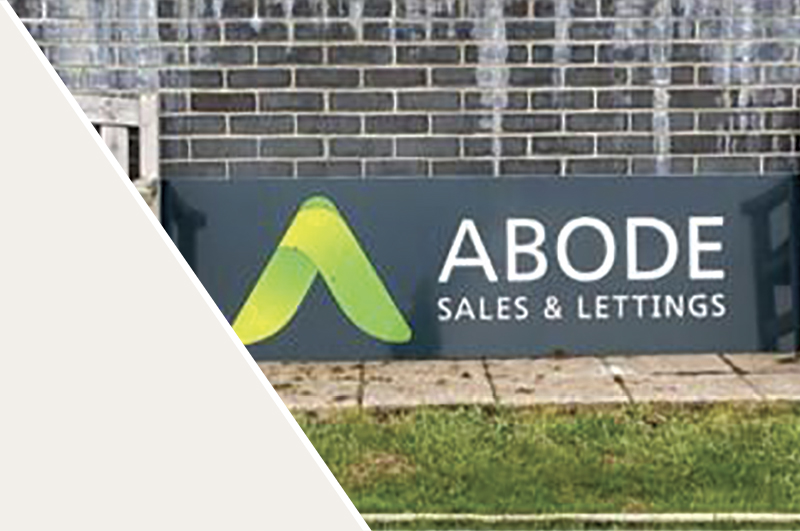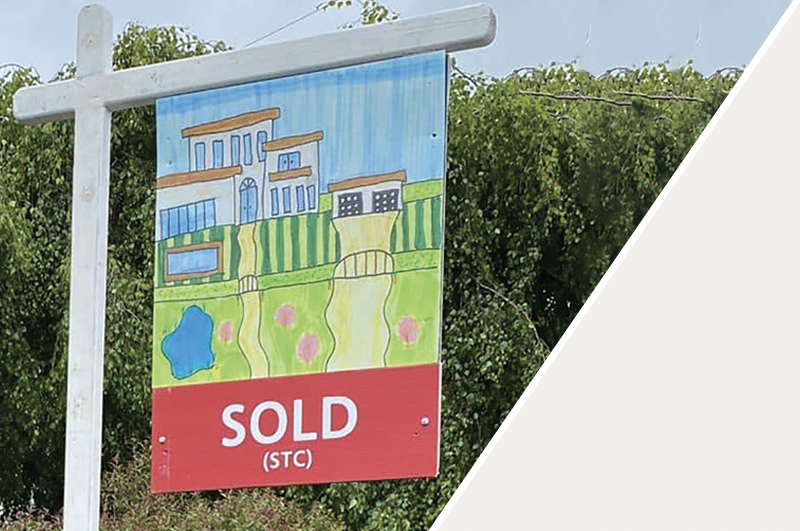 Design Competition
Every year Abode hold a design competition for local kids.
We invite children to really use their imagination and create their dream home. We've had some tremendous entries over the years. Once we establish a winner we display their drawing on our local agency signs so that they can see the design on the streets of the town they live in as well as receiving a prize
Rocester Football Club
After being contacted by a well respected local trainer John Mackie Abode took sponsorship of "Presenting Pete" It's been a great way to promote the brand and he's even ran at Uttoxeter racecourse, where we were able to take a number of our customers to watch the races and enjoy viewing him in the paddock.