Abode Estate Agents were established in 2003
by Nathan Anderson-Dixon with the simple goal of Selling & Renting property whilst making our Customers happy.
The beginning...
Abode were established in 2003, as a single branch traditional estate agency in Burton on Trent. Under the management of owner Nathan, the business grew quickly to four successful branches covering Staffordshire & Derbyshire.
---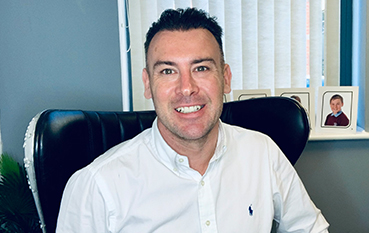 ---
As a trainee Nathan had worked for another local estate agency firm, and with a £15,000 loan from his father, he opened his first office on marketplace Burton.

"As I was only 22 at the time and had no business experience, I focused on the task in hand… Selling as many properties as I could and getting the best deal for my customers.
It paid off and today we sell over 600 properties a year for our clients and manage hundreds of rental properties".

"As the business grew, I grew in experience and as you can imagine I failed often as I learned how to run a successful company. Hard work, determination and a clear vision were some of the key factors to making the business a success for our customers".

Over the years we have always focused on delivering the best possible service to our customers, by placing their needs first and putting the customer at the centre of what we do. We are able to deliver an unrivalled personal service to our customers. With a clear goal of always achieving the best possible deal.
We are a people business...
I have always believed that our biggest asset is the people, you can have the smartest tech, best website and pictures to promote your sale, and don't get me wrong all of this is important.
---
What you really need when it comes to the crunch is someone that's experienced, knowledgeable and that can negotiate hard for you to get the best possible deal. I've seen negotiators in our business dig deep for clients on a daily basis, pushing for that extra few thousand pounds or pressing timescales.
It's so important to have and work with the right people, and I'm proud to say that the team here are amazing and I'm proud to be the leader of such a positive and productive group.
ABODE Sales & Lettings Live
Become our partner
We are looking for experienced valuers to work in new territories.
If you think you have what it takes, then call us today or email Nathan.